Have You Met the Pocket Princesses?
Pocket Princesses are HOT! This series of Disney princess-inspired comics is the whimsical creation of professional cartoonist and illustrator Amy Mebberson, and it is so popular that the Facebook Fan page she created for them last month has already received over 8,000 "likes" (mine included!)

I recently had the opportunity to ask Ms. Mebberson what inspired her to create the Pocket Princesses. She replied,
"Well I already had a kind of 'chibi' mode I like to draw in just for fun. A rule Disney seems to have about the Princess franchise is that the princesses never interact. They just all kind of pose together without actually acknowledging each other's presence. But I thought there's a lot of comedy to be had with their personalities and what if they just all kind of hung out together? I always ever drew Pocket Princesses purely for my own amusement. If other people enjoy it, then that's very cool and I'm very flattered."
Fans have been calling for either a book or a "Saturday morning cartoon" featuring the Pocket Princesses. I asked Ms. Mebberson if there was any possibility she might take the concept further.
 "Since PP started gaining some popularity, fans immediately started chiming in with 'you should do Princes' or Villains or even into other franchises like DC and Marvel characters. I'm a very busy comic artist and illustrator and there's simply no way I have the time to make Pocket versions of every Disney character. I also do not own the copyright on these characters and therefore cannot put the strips into a book, on prints or tees or anything mass-produced. I work on various Disney properties as an artist, but Pocket Princesses is PURELY a non-profit fan work. Whether Pocket Princesses goes 'official' is entirely up to Disney and I would happily work with them if they decided to take on my work."
"I would LOVE to see Pocket Princesses on real Disney stuff people can buy and enjoy but again, that's not my decision to make. Unless that happens, Pocket Princesses remains free online entertainment."
I would love that, too! Wouldn't you? Here are a few of my favorite PP strips; you can find more if you visit Ms. Mebberson's Tumblr — a new PP comic typically appears each Friday. Enjoy!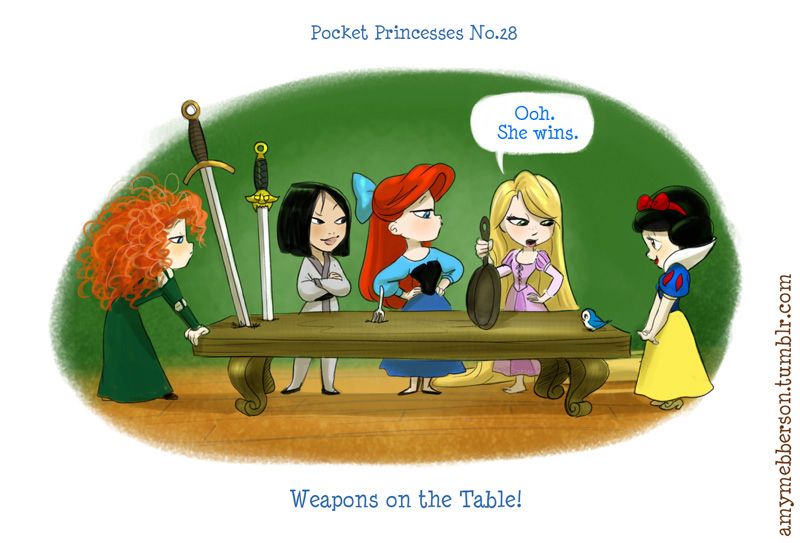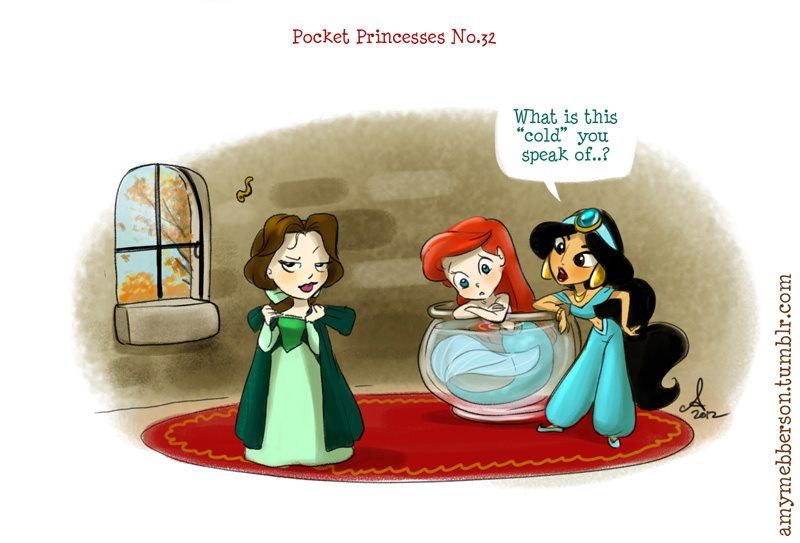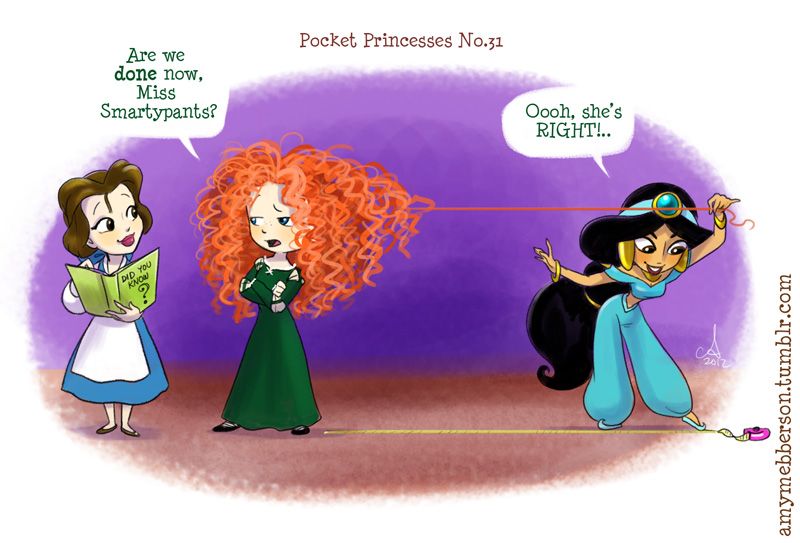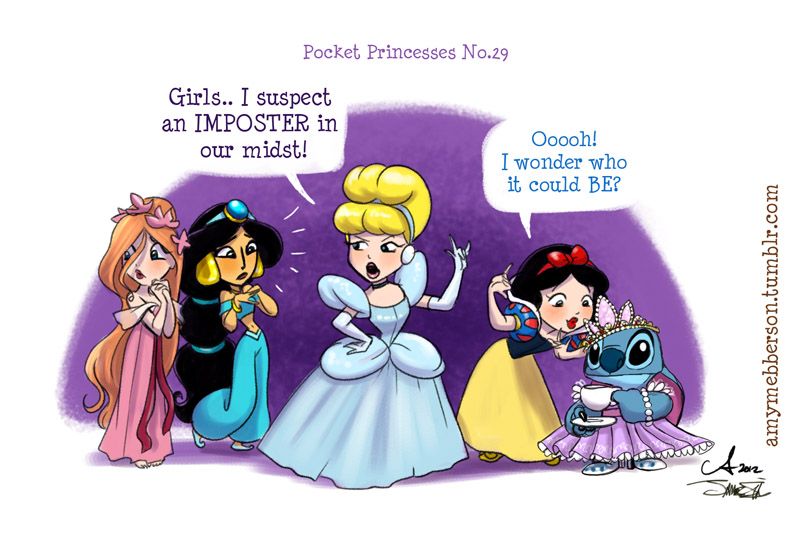 ~ Kathleen Kelly ~
Kathleen Kelly on Facebook